Filter Content
Term 1, Week 5, 2019
Dear St John the Apostle Community,
It has been a somewhat slower pace this week after the end of the fete and the long weekend is like a welcome friend for us all I am sure.
Congratulations to all of our wonderful families who helped make the fete so successful. I thanked many last week but my appreciation is truly felt this week.
Active Streets program
Late last year our school was selected to benefit from the Active Streets for Schools program over the next four years. Active Streets is an infrastructure program – supported by educational resources – to make it safer and easier to walk or ride to school.
More children walking or riding to school has numerous benefits, including increased health and wellbeing, less congestion and safer school communities. Some of the elements delivered through the program include:
Infrastructure improvements around schools, for example new or improved footpaths, crossings, better signage or traffic calming measures (e.g. speed humps)
Educational resources (including a map for each school)
Wayfinding pavement stencils
Promotion of part way drop off and collection points
Communication materials
A key aspect of the program is engagement with school communities to tailor the program to suit our needs. In the coming weeks the school community will be invited to provide feedback about the school's map and invited to participate in a survey, which will allow you to highlight potential infrastructure improvements around the school to support walking or riding to school. We encourage the school community to embrace this opportunity and engage in the program.
More information is available on the Transport Canberra website.
New School Bus Routes Term 2
Please be aware that ACTION have new school bus routes to and from school beginning in Term 2. Please go to the following link to see how this may impact on your family (https://www.transport.act.gov.au/getting-around/new-network/schools).
Daily 5
Every morning this week I have been visiting and observing in classrooms across the school to look at our implementation of the Daily 5 Literacy practices supporting students in becoming independent and empowered literacy learners.
I am very much in awe of our wonderful teaching staff who have, in the midst of an extraordinarily busy beginning to the year, established these fantastic practices in their classes. Many of our older students are self-directing their literacy learning every day, spending time reading 'good-fit books', writing creatively or about another area of their learning and participating in 'Word Work' that is part of their SoundsWrite or SoundWaves program. Our junior students are doing this with a little more guidance and structure but are amazing!
Between each of these, teachers provide explicit, short and focused teaching episodes about a variety of skills and understandings that help students develop comprehension, accuracy and fluency while expanding their vocabulary.
With what I have seen already, I can't wait to see what our students will be achieving by the end of Semester 1. We have a fantastic staff team!
I hope you enjoy the long weekend!
Matthew Garton (Principal)
I was really lucky to meet a brand new group of women a few weeks ago. As we were getting to know each other they voiced their quite clear opinion on the Catholic Church. They were vocal and harsh. They didn't know yet about my role. I just left it.
The next week we were just getting along so well and so I told them that my faith is actually my job and vice versa. They were not quite so harsh but their questions were really valid and hard to answer. How can you believe in something that is so corrupt? How can you go to church when things are so wrong? Their big issue was the role of women in the church, the recent incidents had not yet become public.
I don't know about you but, at the best of times, I find those kinds of questions really hard to answer. I am sure there will be many that won't agree with my response. I said "Faith is the most important to me. Change is essential in the Church. The only way I can bring about change in the Catholic Church is to continue to be part of the wider conversation. To do that I have to practise my faith."
I just want to be in conversation with a church that, according to Pope Francis, is made up of sinners because we are human. In 2013 he said…
The Church is not without sin because it is made up of sinners. Priests, sisters, bishops, cardinals and even Popes are sinners. Pope Francis warned us not to believe the misconception that the Church is filled only with the "pure" and that all others are to be "removed". "This is not true!" he exclaimed. "This is heresy!"
He concluded by recalling the parable of the prodigal son, reminding us that God waits for us with open arms and celebrates when we return. God wants us to be a part of a Church that opens its doors to everyone so they may find God's tender mercy and forgiveness. "Every Christian is called to holiness."
So I don't have any answers really. For the next 40 days I will be praying on it. Asking for strength to know the right thing to do and say. Everyone has been affected, no one is immune. Like Jesus in the desert, we too, have to draw on our strength and faith.
Parish News
Children's Choir
rehearsals on Wednesdays
3.30. to 4.15pm - in the church
Forum: Voicing our Concern
Thursday evening of 14 March at 7.30pm followed by a light supper.
As a follow up to the Liturgy of Lament and Hope a forum will be held to address parishioners' concerns about the state of the church and to explore ways of being a community of faith, love and integrity in these difficult and challenging times.
Sacrament of Confirmation
Preparation for the celebration of the Sacrament of Confirmation is commencing now.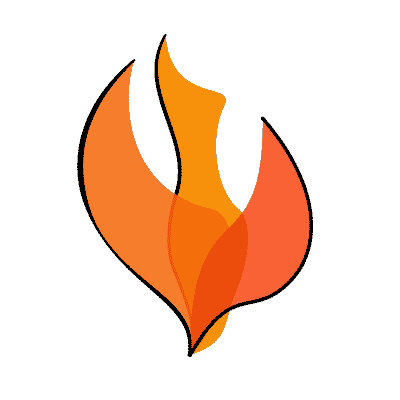 Formation evening for Parents
Date: Monday 1 April
Time: 7:00pm – 8:30pm
If you have a child in year 6 not attending St John's primary school and you would like them to receive the Sacrament please contact the parish office.
The Sacrament of Confirmation
will be celebrated at 5:00pm on Thursday 16 May 2019
with Archbishop Christopher Prowse
Celebration of Positive Behaviour
Congratulations to the following students who received an award for the fortnightly Positive Behaviour Focus 'Be ready to learn' or another great achievement. The Awards will be presented at the School Assembly (presented by Year 3) on Tuesday 12 March at 2:15pm.
| | | |
| --- | --- | --- |
| Class | | |
| KM | Henry T | James M |
| KB | Austin P | Grace R |
| 1M | Blake W | Abbey R |
| 1B | Michael H | Ava S |
| 2M | Thomas J | Alaina S |
| 2B | Tyler R | Jacob N |
| 3M | Sally W | Alexis M |
| 3B | Amy S | Nicolai L |
| 4M | Lachlan R | Isla B |
| 4B | Zella K | Star H |
| 5M | Emily R | Georgia S |
| 5B | Matilda M | Sabeen A |
| 6M | Germana G | Jay F |
| 6B | Mia A | Lillie W |
| Performing Arts | Eseta T (6M) | Evelina T (4B) |
Happy birthday to Neroli D, Tobias P, Theodore P, Emily R, Harrison M, Amon D, Ayual D, Roy A, Abbey R, Alek S, Isabella T, Sena H, Darcy M and Cooper P who all celebrated a birthday over the last fortnight.
Dear Parents/Carers,
Just a quick reminder that students must bring a clearly labelled Library bag if they wish to borrow. Family borrowing is also available on Monday afternoons from 2.50-3.30pm. Students must be accompanied by a parent/carer.
Sora (previously Overdrive) – eBooks/Audiobooks
The Sora eBook and audiobook service is available, at no charge, for access by students and staff. Sora may be accessed from any tablet, laptop, mobile phone, desktop computer, or loaded onto eReaders for offline reading. https://soraapp.com/
Students from Years 3-6 were provided with an information sheet, along with their Usernames and Passwords during their Library lessons this week.
Please contact us by email, if you have a child in K-2 and would like login details.
Overdue and Damaged/Lost Books
Overdue Notices will be emailed this week. Should a student have more than 2 books overdue, they will not be able to borrow again until they are returned.
Please contact us if a book has been lost or damaged. Books can either be replaced or we will ask for a contribution of $8.00 per book to pay for the replacement cost of the book. This can be paid for on our school payment system, Qkr!, or at the front office.
Happy reading!
Mrs Georgina Jaram (Teacher/Librarian) Georgina.Jaram@cg.catholic.edu.au
Mrs Vanessa Hallaj (Library Assistant) Vanessa.Hallaj@cg.catholic.edu.au
Swimming Carnival Ribbons
Students who placed 1st, 2nd or 3rd in all 50m and 100m events at the Swimming Carnival will be presented with their ribbon at next Thursday morning assembly, 14 March at 8:50am. All welcome to attend.
Changes to School Sport ACT
After consulting with our Belconnen sport team, from this year there will no longer be the selection in Belconnen regional teams. Instead, this year various sports will be hosting gala days for schools to attend. We will enter teams based on student interest. Please let us know if your child is interested in any event upcoming. A list of events can be found on the SSACT website. This also means that the trial processes have changed for school sport. Students will just need to attend open trials for their particular sport. Sports and details of their trials can also be found on the SSACT website. www.schoolsportact.asn.au
Please see below for the details on Athletics:
Trials for 12&U Track and Field ACT Team
The School Sport Australia 12&U Track and Field Championships will be taking place in Darwin, NT this year and due to their weather conditions, the event has moved to 18-23 September, from its traditional dates in December. This means a much earlier selection process is required.
The ACT Team Selection Trial dates are Wednesday 20 March - 4.30pm - 6.45pm AND Tuesday 26 March - 4.30pm - 6.45pm. The venue for both dates is Woden Park Athletics Track, Phillip ACT
Students must meet selection criteria requirements, including minimum standard times. The selection criteria process can be found on the "Track & Field" page of the School Sport ACT website. The website below is a list of times, heights and lengths students need to meet before attending those selection dates.
https://schoolsportsact.blob.core.windows.net/schoolsportsact-container-eas/SportAttachment-258.pdf
Running Club
Do you want to get fit?
Do you want to prepare for the school Cross Country and Athletics Carnivals?
Or do you just want to find your 30?
Then get to running club! Every Friday morning from 8AM. We leave from the black top. Running club will be starting next week (Week 6).
Jack Gibson
School photographs are scheduled to be taken on Tuesday 2 April. You should have received an envelope from your child during the week. If possible it is our preference that ordering be completed online to reduce administration and potential security issues related to the return of cash and envelopes on photo day. Parents who place their order online do not need to return the order envelope.
Orders for packages and sibling photographs can be placed securely online at www.advancedlife.com.au using our unique 9 digit advanced order code 21X CFH 6YT. Portrait and group package orders are due by photo day.
Should you wish to purchase a sibling photograph online, the order must be placed no later than the day before photo day. Sibling photographs will only be taken if an order has been placed. Sibling envelopes are available at the Office if required.
Full summer school uniform (not sport uniform) should be worn on the day.
Should you have any queries concerning school photographs or online ordering, please direct them via email to mailto enquiries@advancedlife.com.au
Fete Day Prize Winners and Photo Gallery
Congratulations to the following people who received a prize in the 2019 Annual Fete Raffle and Cow Poo Bingo:
| | | |
| --- | --- | --- |
| 1st Prize | $1,750 | William Brooks |
| 2nd Prize | $500 | Renee Monck |
| 3rd Prize | $250 | Helena Clayton |
| Cow Poo Bingo | $150 | Cooper Spence |
A big thank you to Eliza Swiderski for the wonderful photos.
Daily lessons in resilience
Recently, I saw a mother give a simple, yet profound resilience lesson to her school-aged child, after he missed a much-anticipated excursion due to poor behaviour at school. Replying to the child's protests about teacher unfairness and his over-reaction to missing out on a learning opportunity his mum simply replied, "Oh well!" Then she busied herself with other tasks. The child stunned by her reaction, shrugged and headed off to complete his homework.
Adult reactions matter
It's in our reactions to children's and young people's every day mistakes, mess-ups, muck-ups and hurts where the real lessons in resilience lay.
The lessons for this child were simple but profound. "Oh well" meant:
• Stuff happens
• Don't look for fault or blame
• Keep your perspective
• Pick yourself off and continue with what you were doing
How to react
The resilience lesson for this mother were equally as profound. When a minor mishap with a child or teenager occurs:
• Match your response to the incident
• Stay calm and be positive
• Don't look for fault or blame
• Remember, stuff happens
Resilience lesson for parents - "Oh well"
Every day there are opportunities for parents to give their children lessons in resilience.
A child misses being picked for a team that he had his heart set on joining. "Oh well. Let's see how you go next time."
When a boy experiences rejection in the playground at school. "Oh well. You'll find that some people don't want to be your friend."
When a teenage girl doesn't get the mark she thinks she deserves in an assignment. "Oh well. Sometimes we don't get the marks we think we deserve."
Match your response to the challenge to promote resilience.
There are times when "Oh well" won't cut it. When a child is bullied he needs your continued support.
When a student's continuous efforts at improvement are constantly met with criticism then you may need to act on his behalf and meet with a teacher.
When a child always struggles to make the grade and is never picked for a team then you may need to help him make different choices.
These types of situations also present opportunities for daily lessons in resilience, but they require more parental support and teaching.
The resilience lessons learned are deeper and include concepts such as 'things will eventually go you way,' 'there are times when you need to seek help' and 'this too shall pass.'
Promoting personal resilience focuses on helping kids cope with life's hurts, disappointments and challenges in the present, while building strengths for the future.
Daily lessons in resilience are everywhere. You just need to be ready to make the most of these valuable lessons when they come your way.